How to configure Windows Vista Windows Mail get your E-mail
1. Click on the "Tools menu" and select "Accounts".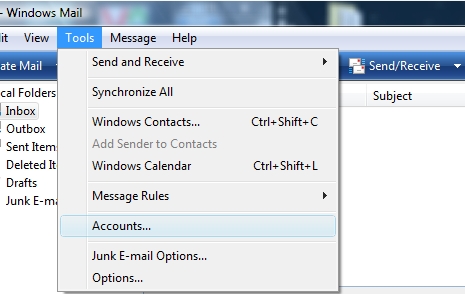 2. Click on the button on the right side that says "Add".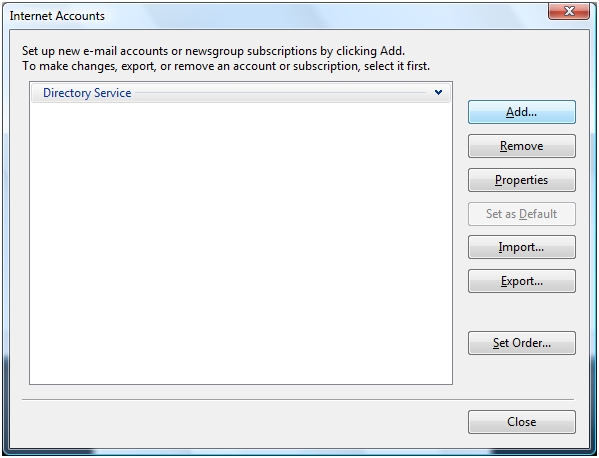 3. Select "Email Account" and click the "Next" button.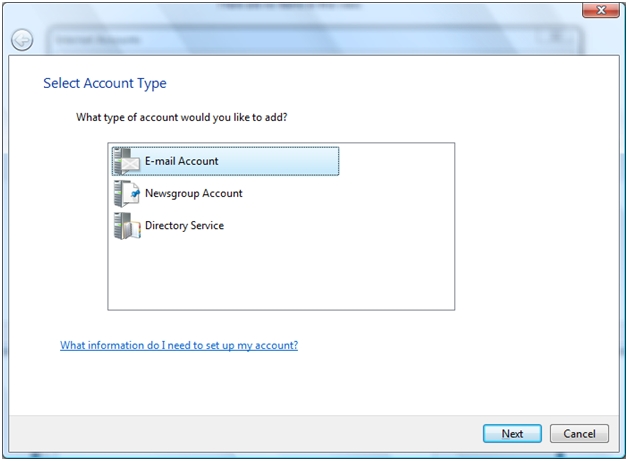 4. Enter the name you want do display when you send a message to someone (typically your full name or company name) and click "Next".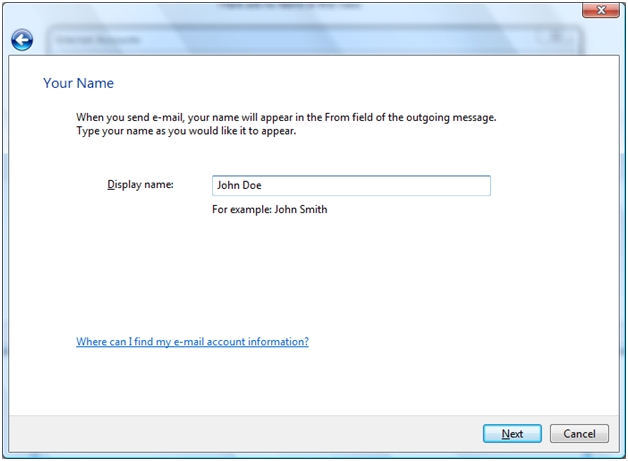 5. Enter your email address and click "Next".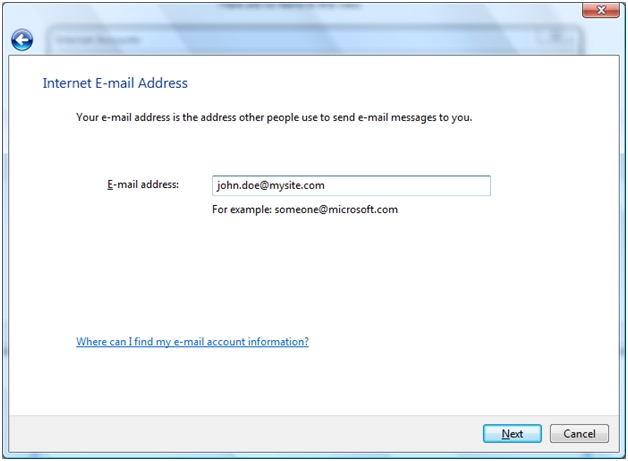 6. Select "POP3" for "Incoming email server type" and enter mail.your_domain_name.com for both the incoming and outgoing mail server names. Make sure to check the box at the bottom of the page that says "Outgoing server requires authentication". Click the "Next" button.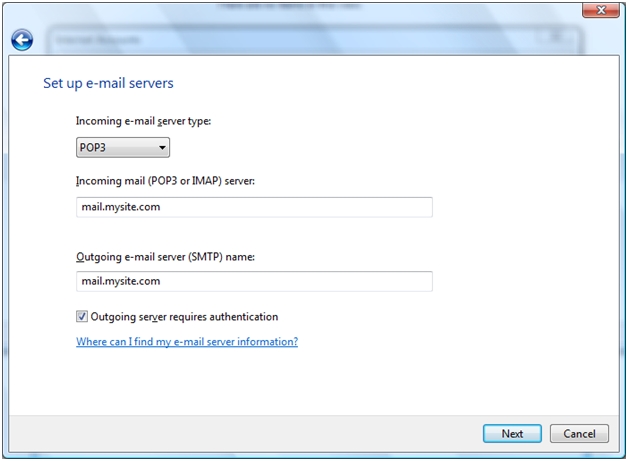 7. For the "E-mail username" make sure to enter your FULL email address. Enter your email password and click "Next".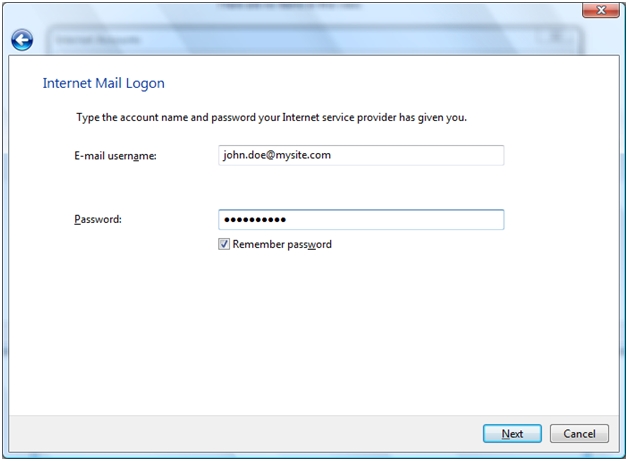 8. If you want to check your mail now don't select the "Do not check my e-mail at this time" box, if you don't want to check it now, select this box. Click the "Finish" button.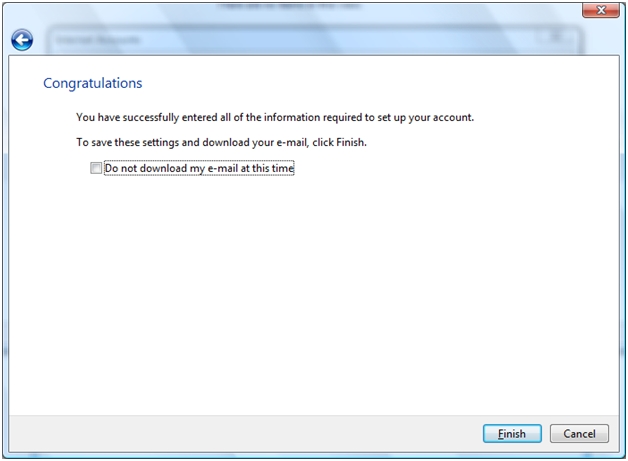 9. You're not quite done. We recommend that you use port 587 to send email. To do this you will now need to select the account you just created and click on the "Properties" button.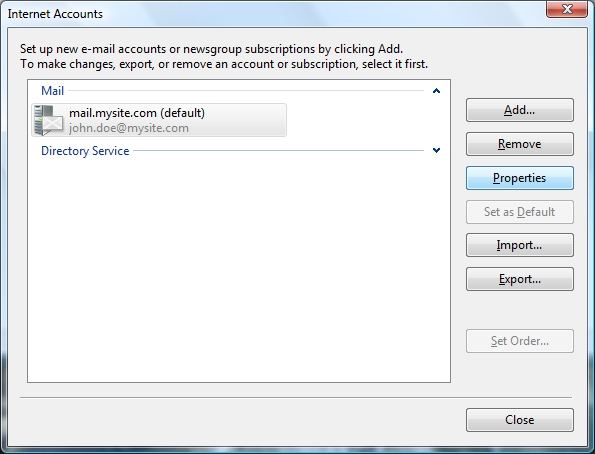 10. Click on the "Advanced" tab.

11. In the box labeled "Outgoing server (SMTP)" change the value from 25 to 587 and click "Ok".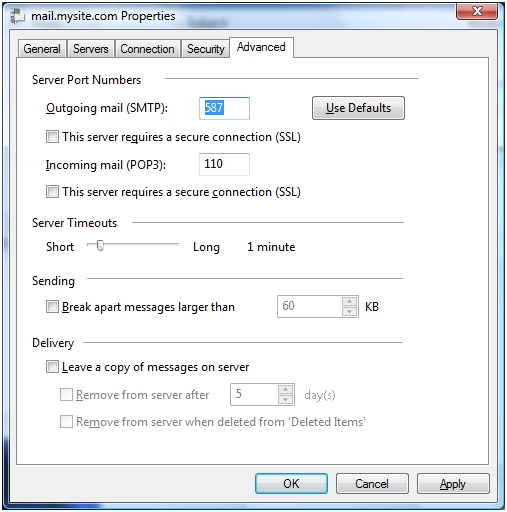 12. Now you can click on the "Close" button and your email address is setup.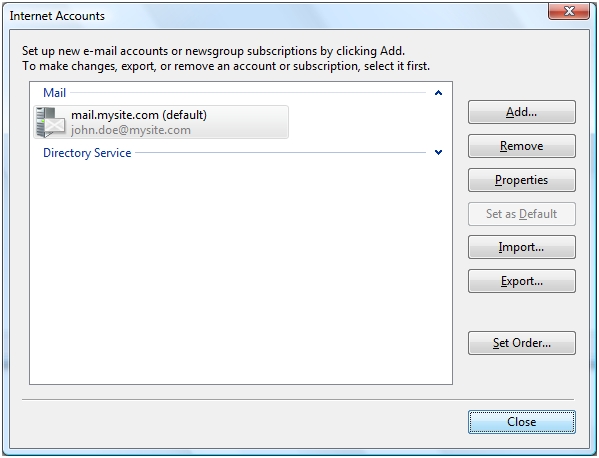 CALL TOLL FREE: 866-566-HOST (4678)

ProHosting has hosted over 2,123,705 web sites since 1996!