How to configure Outlook 2007 to get your E-mail
1. Click on the "Tools" menu and select "Account Settings…".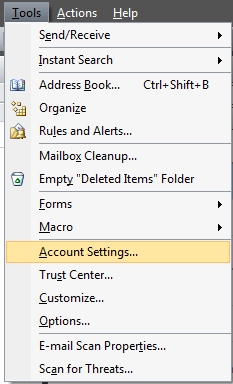 2. Click on the button at the top that says "New…".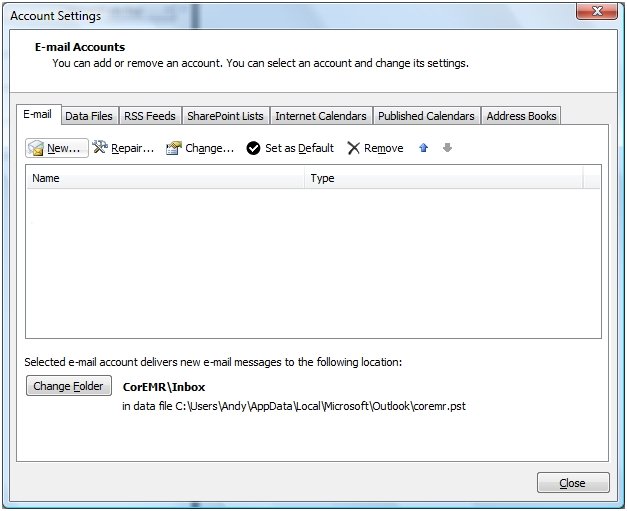 3. Select "Microsoft Exchange, POP3, IMAP, or HTTP" and click "Next".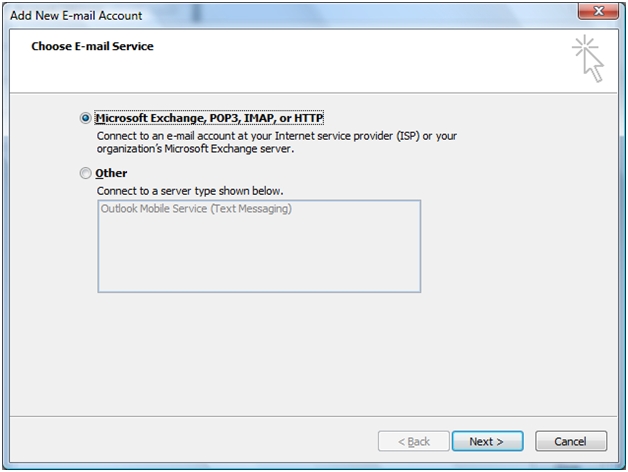 4. Check the box that says "Manually configure server settings or additional server types" and click the "Next" button.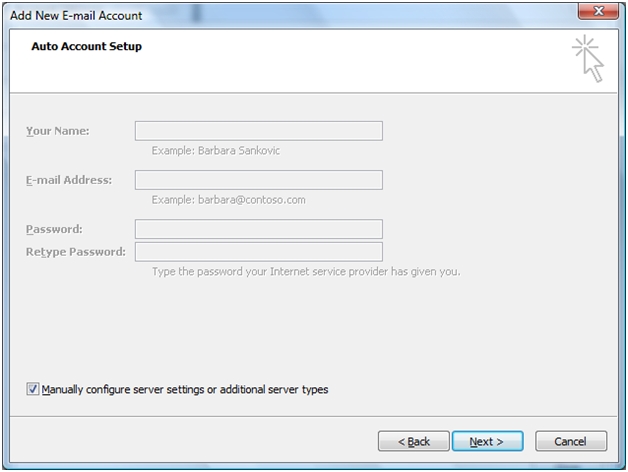 5. Select "Internet E-mail" and click "Next".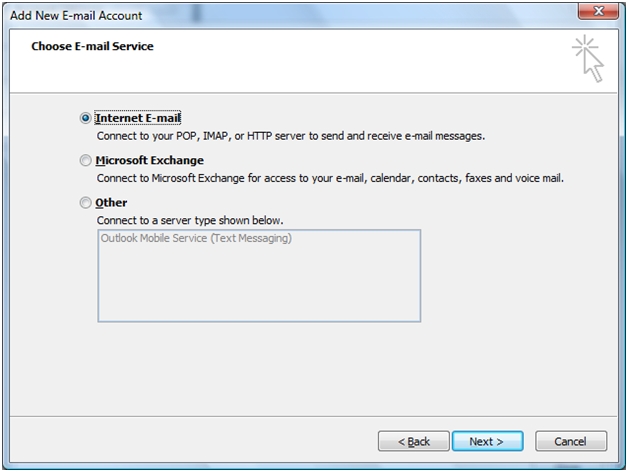 6. Fill out "User Information" section with your information. For "Account Type" select "POP3". For the "Incoming mail server" and "Outgoing mail server (SMTP)" enter mail.your_domain_name.com. In the "Logon Information" section make sure you enter your FULL email address as the "User Name" and enter your email password.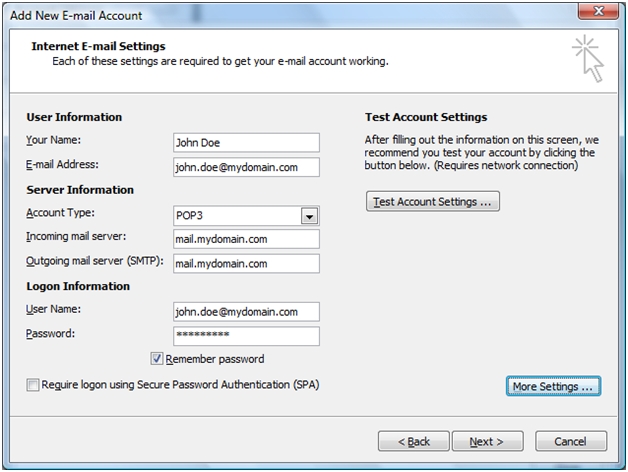 7. Click the "More Settings" button.

8. Click on the "Outgoing Servers" tab and check the box that says "My outgoing server (SMTP) requires authentication". Leave the default setting of "Use same settings as my incoming server".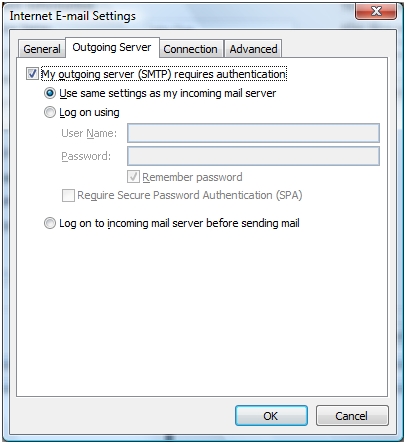 9. Now click on the tab that says "Advanced". In the box labeled "Outgoing server (SMTP)" change the value from 25 to 587. Click the "OK" button.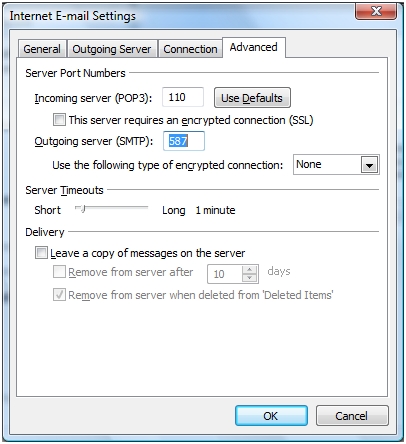 10. Click on the "Test Account Settings…" button. You should get 2 completed tests with green check marks by them. Click the "Close" button.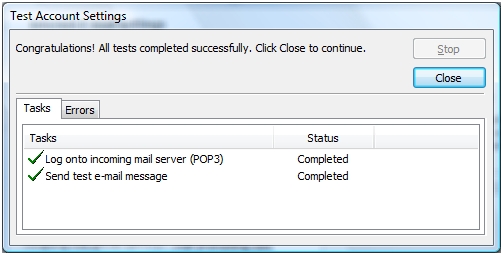 11. Click on the "Next" button, then click the "Finish" button. Your account is now setup and hitting send and receive will download any new messages on the email address.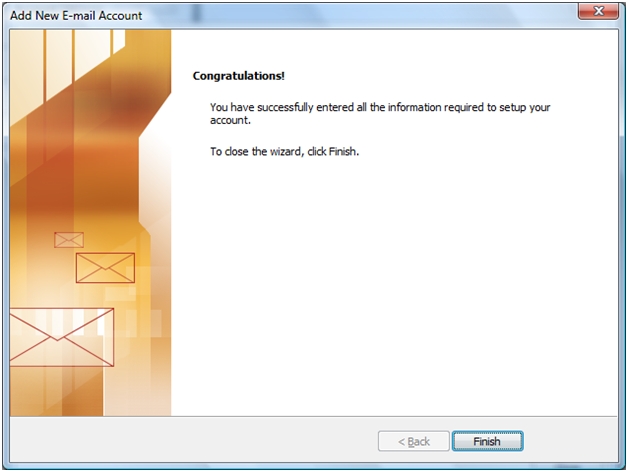 CALL TOLL FREE: 866-566-HOST (4678)

ProHosting has hosted over 2,123,705 web sites since 1996!