1. Where to get Real Producer
You can download real producer by clicking here: Real Producer Basic
2. How to configure Real Producer for live streaming
Step 1 - Find your file: Once you've opened Real Producer, You'll see the screen below.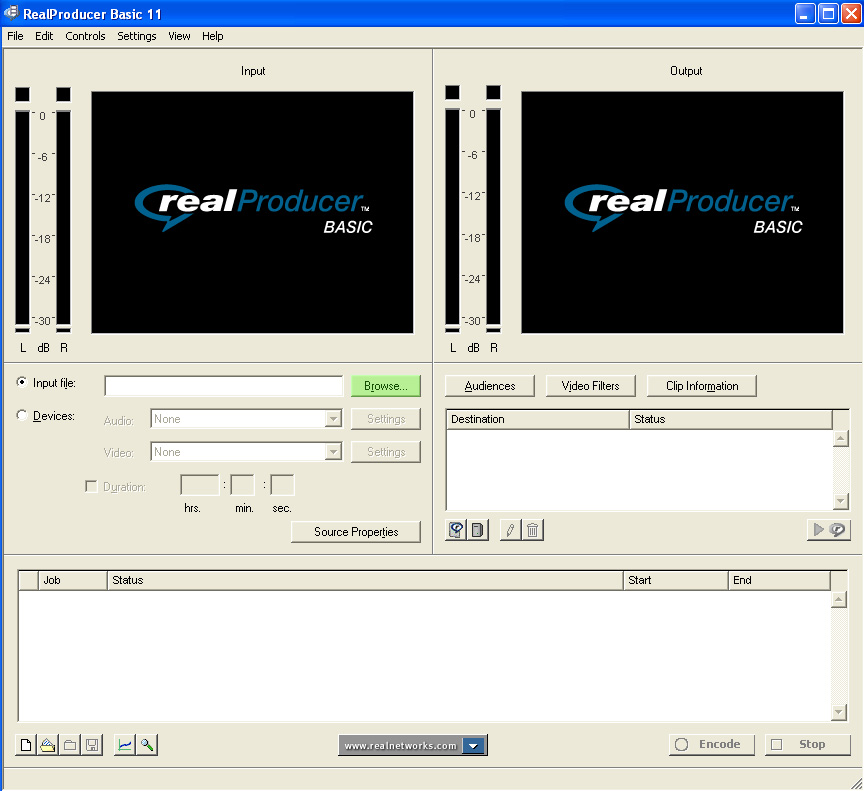 The first thing you'll need to do is select the audio or video file you'd like to stream. Click on the Browse button highlighted in the screen above.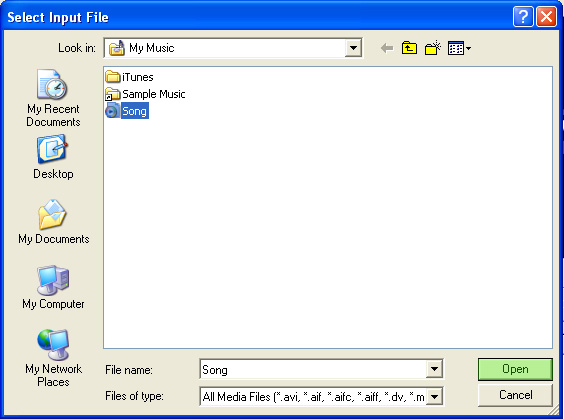 Find your audio or video file and open it.

Step 2 - Configure Server Destination: After you've opened your audio/video file you'll see it in the Output section on the right.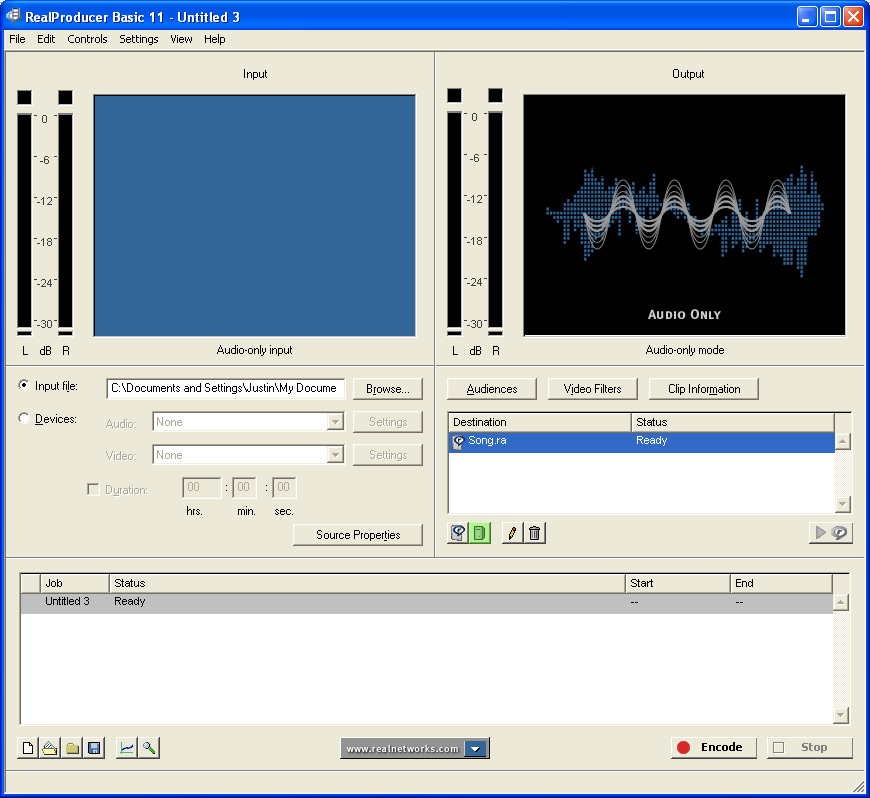 To configure the server destination, click on the box highlighted above to get to the following window: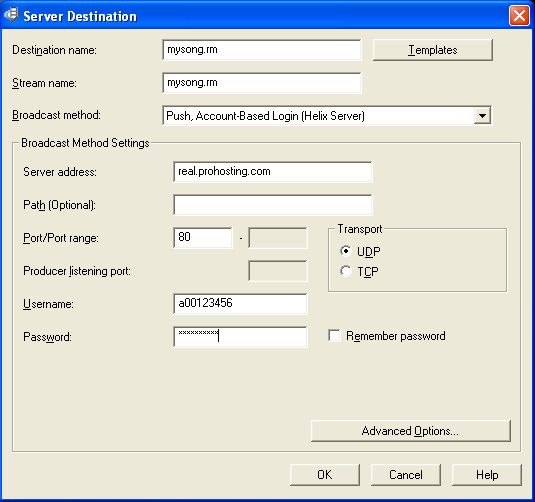 You'll need to make the following changes:
-Destination Name -- For the purpose of its record within Real Producer
-Stream Name -- The name as it will appear in the url used to connect to the stream (Can be the same as destination name)
-Broadcast Method -- Leave as Push, Account-Based Login (Helix Server)
-Server Address -- Needs to be real.prohosting.com
-Path -- Leave Blank
-Port/Port range -- Leave set to 80
-Transport -- Leave set to UDP
-Username -- Your account number
-Password -- Your Real Server Password (can be set from within your NetAdmin control panel)
Once you've entered in that information, click OK

Step 3 - Broadcast: After you've entered in the server destination settings, you'll see the Server destination icon below your file in the Output section.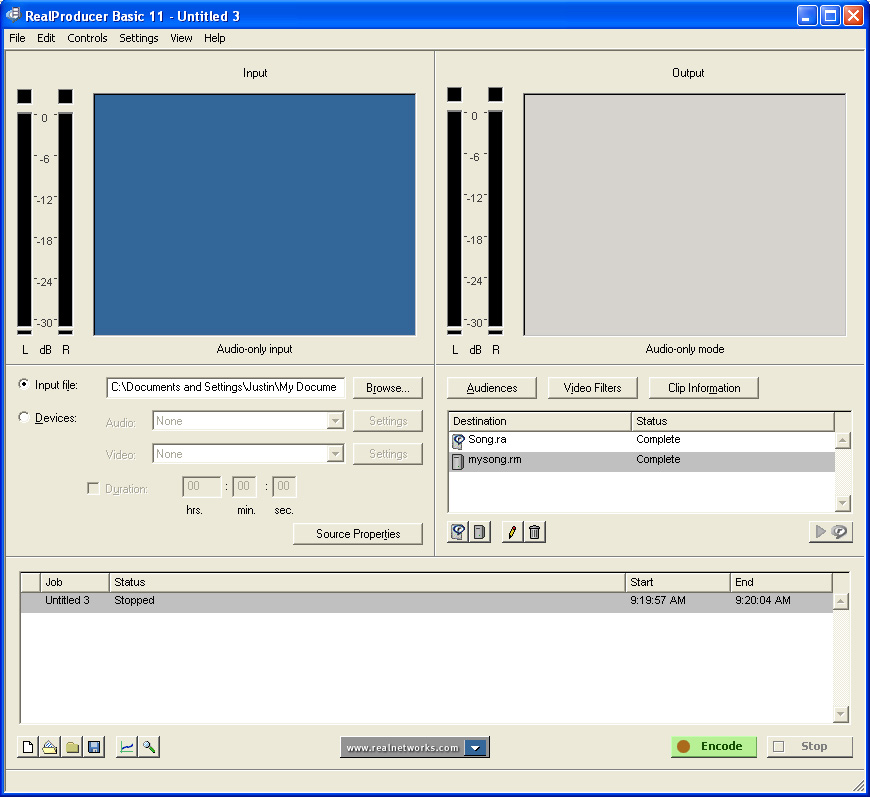 You're now ready to Encode and Broadcast by clicking on the Encode button highlighted above. You should then see the word "Broadcasting..." next to the server destination.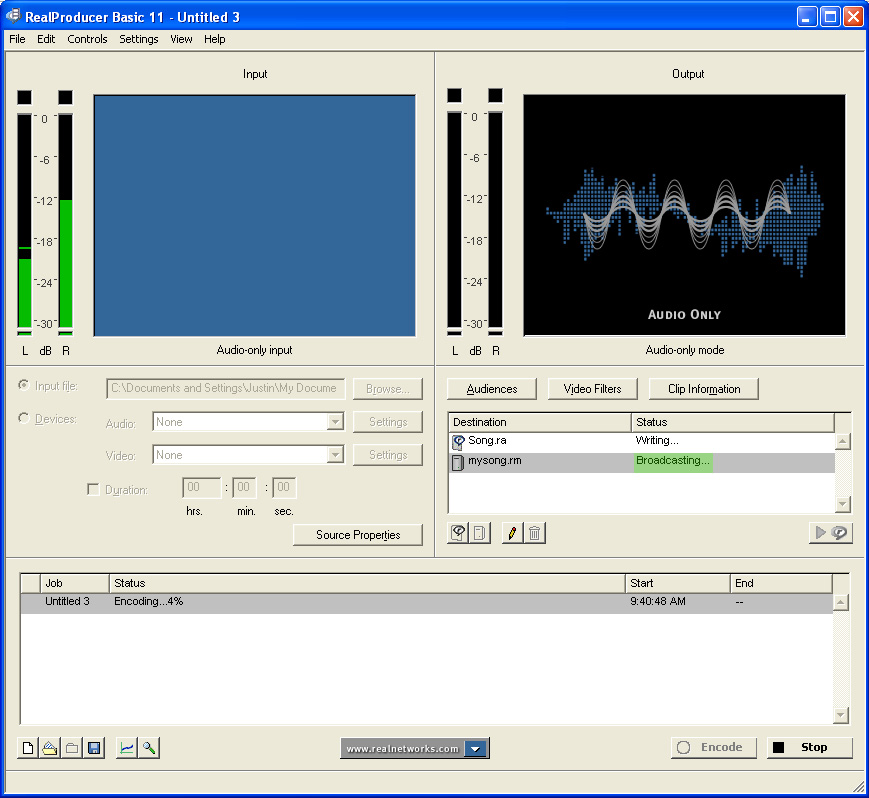 (If it says Error in red where it should be saying "Broadcasting...", then check your firewall settings to make sure that it's allowing Real Producer to connect through the firewall.)
To access your live streaming video or audio you will need to connect your Real Player to: rtsp://real.prohosting.com/broadcast/yourfile.rm
CALL TOLL FREE: 866-566-HOST (4678)

ProHosting has hosted over 2,123,657 web sites since 1996!